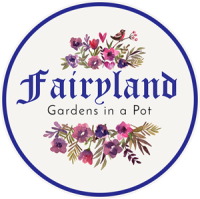 Fairyland
A Whole New World
'Fairyland' is a magical place that creates gardens in a pot. This piece of fantasy is the brainchild of Sheril Lobo, a character animator by profession with a hobby of making miniature sets and putting them together in a miniature garden. Unbeknownst to herself, her hobby took shape with time. Travelling around the world, she has picked up a taste for rather international designs, patterns and has managed to collect different kinds of plants.
Designer Showpieces
A Piece of Fantasy
It was Sheril's days and months of nurturing and sustaining Succulents & Cacti that gave them a special place in her life. So much so, that she started creating fantasy gardens of her own in small pots with extreme detailing. Her experience in animation, design and architecture was pre-eminent in creating exquisite gardens.
When people around started noticing the beauty of her creations, she realised these could be the perfect solution to closing the widening gap between nature and urban living. What's more? These dainty li'l creations require minimal maintenance.
The Strength of Small
Succulents
Often touted as the best plants for forgetful gardeners, Succulents are the perfect solution to those leading a busy lifestyle. Succulents are plants that are easy to care for. Sheril's R&D on Succulents & Cacti has helped her develop systems and that help sustain these greens in humid conditions like in Mumbai.
Arranged with intricate detailing, the succulent arrangements she creates can be as easy as picking what you like, taking them home and leaving worry out. Sheril and her team at Ferntastica Gardens are forever on standby to help you escape into your world of fantasies when you step into your home.
Tiny Decor pieces
Perfect for Home
The fairy gardens come with a unique soil mix rendering them to be perfect for home. The years of research have ensured you have little to take into consideration for these beaming beauties. The unique soil mix coupled with specialised watering techniques help the succulent plants in the fairy garden thrive.
Each creation is unique, and each fairy garden has a name of its own in Sheril's 'Fairyland'. And each plant in every bespoke arrangement is handpicked personally by Sheril further making each garden personalised as per your requirement. Come, Breathe Life Into Your Own Fantasy!
Subtlety at its best
Ideal @ work
Miniature in look and shape, Fairy gardens are easy to maintain, making it all the more convenient to be a part of your work life and give you that much-needed break from your daily work routine. A variety called the Buddha Garden fairyland with a statue of Buddha in a sitting posture surrounded by succulents and cacti along with pebbles gives a complete garden view and can be an ideal workpiece for your desk.
You can also opt for a little garden of cacti that will add vibrancy and variety with different cacti thriving together on your work desk! Fairyland welcomes you to blend your busy and hectic urban living with a bout of nature.